Ultra Surefire supplies the Ansul R102 Suppression System as an invaluable resource for kitchen fire protection & fire detection in commercial kitchens and restaurants.
Primarily used in fire protection for coo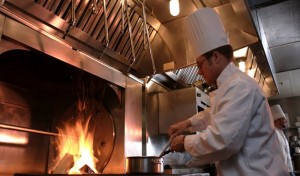 king equipment, extract canopy and ductwork, this kitchen fire suppression system works by spraying the cooking area, filters, surfaces & exhaust ducts with Ansulex liquid at a customisable flow rate. Major fast food outlets utilise Ansul fire extinguishers within their kitchen applications and Ultra are proud to be recognised as a registered distributor of these products.